Comentarios oficiales del Diálogo para la Cumbre de las Naciones Unidas sobre los Sistemas Alimentarios de 2021
Última actualización:
Descargar PDF
Tipo de diálogo
Independiente
Convocado por
Maya Mehta & Alejandra Bautista, The Social Gastronomy Movement
Idioma del Diálogo
English, Spanish, and Portuguese
Ciudad
Rio de Janeiro, State of Rio de Janeiro, Brazil
Enfoque geográfico
No borders
Formato
Virtual
Por favor revise los detalles que encontrará más abajo para obtener información sobre cómo registrarse en el caso de que esté disponible o contacte al convocante si le gustaría asistir.
Administrador
Lucas Posada Quevedo, Cocina Intuitiva
Descripción
Sustainable food production is one of the most urgent needs that we have as a global community today, but we must go beyond sustainability. In this dialogue we will be identifying solutions and acting as quickly as possible is necessary to protect our planet and feed our society, in a way that is regenerative.  
Climate change poses a threat to our agriculture systems, but the relationship is mutually violent. The way we have been farming in the past century has caused immense damage to the environment. 
Over subsidized farming in the Global North has caused the loss of crop-based resources in the Global South. Modern agriculture has had a drastic impact on local economies and threatened age-old agricultural practices and family farming which, for the most part, is characterized by a symbiotic relationship between people and planet. 
Indigenous groups around the world have been practicing sustainable agriculture for eons. To build a healthier future, we must look back at our ancestral roots. This dialogue will bring together indigenous and non-indigenous people working in the farming sector around a conversation to identify what solutions are necessary, on an individual, local, regional, and global scale.  
Specifically, the Dialogue seeks to respond to the following questions:
How can history and indigenous agricultural practice inform farming of the future and nature positive production 

What innovative pedagogies, methodologies, approaches, and learnings can inform the way that we produce food?

How can acknowledgment of old agricultural practices inform the private sector, governance strategies, and policies, and civil society to create more equitable and healthy food systems

How can food communities, on a global and local level, emerge as catalysts for nature friendly production on a global scale

How can we engage young people in regenerative agriculture?
Agradecimiento
Cocina Intuitiva, Agrosmart, Griffith Foods, Ethic Hub, Fattoria Statiano & more to come.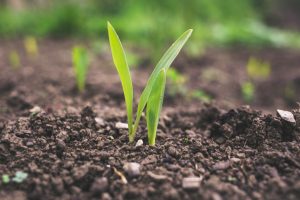 Créditos de la imagen: Roman Synkevych