Comentarios oficiales del Diálogo para la Cumbre de las Naciones Unidas sobre los Sistemas Alimentarios de 2021
Última actualización:
Descargar PDF
Tipo de diálogo
Independiente
Convocado por
Willow Battista, Senior Manager, Oceans Climate Solutions, Environmental Defense Fund
Idioma del Diálogo
English, with simultaneous translation to Spanish, French, Bahasa
Enfoque geográfico
No borders
Formato
Virtual
Por favor revise los detalles que encontrará más abajo para obtener información sobre cómo registrarse en el caso de que esté disponible o contacte al convocante si le gustaría asistir.
Administrador
Nichola Dyer, Former Program Manager, Global Agriculture and Food Security Program, The World Bank
Descripción
There are numerous ways that land- and sea-based food provisioning systems can transition to nature-positive production, but there are also numerous and significant challenges to doing so, especially at a scale and pace sufficient to meet the world's growing food and nutrition needs while protecting biodiversity, ensuring sustainability, and creating equitable resilience to climate change.
Here we seek to bring together stakeholders with experience in making this transition to nature positive production on land with stakeholders working to do the same in the sea in order to foster collaboration that can help move the needle across sectors.
Together we will:
Elucidate similar challenges and opportunities for solution implementation;
Share lessons learned from each sector that could be valuable for the other;
Highlight areas where food system decision-makers could be better supporting these small-scale actors.
Please register directly at this link:
https://forms.gle/wCvAh1SNoXCVr7Y97
Please include the food production sector and country or region with which your work is affiliated (if applicable), as well as your preferred language, if not English. Translation will be provided to Spanish, French, and Bahasa Indonesia.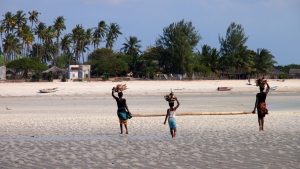 Créditos de la imagen: Willow Battista