Comentarios oficiales del Diálogo para la Cumbre de las Naciones Unidas sobre los Sistemas Alimentarios de 2021
Última actualización:
Descargar PDF
Tipo de diálogo
Estado miembro
Convocado por
MRS. OLUSOLA IDOWU Permanent Secretary, Budget & National Planning. Chair, National Committee on Food & Nutrition.
Idioma del Diálogo
ENGLISH
Enfoque geográfico
Nigeria
Formato
Virtual
Por favor revise los detalles que encontrará más abajo para obtener información sobre cómo registrarse en el caso de que esté disponible o contacte al convocante si le gustaría asistir.
Administrador
DR. ADEYINKA ONABOLU
Descripción
UN Food Systems Summit: Nigeria Set for National Dialogues
Ahead of the UN Food Systems Summit (UNFSS) convened by the United Nations Secretary-General Antonio Guterres, and scheduled to hold in September 2021, the Government of Nigeria is set to roll out the National Food Systems Dialogues (NFSD) across the country.
In consonance with the guidelines for UN Member States dialogues and to ensure robust, inclusive and coordinated dialogue series in Nigeria, the Federal Government has appointed Mrs. Olusola O. Idowu, the Permanent Secretary, Budget & National Planning in the Ministry of Finance, Budget and National Planning as the National Convenor of the Nigeria National Food Systems Dialogue 2021.
Moving swiftly to establish structures for seamless dialogues across the country, the Convenor constituted a Core Group as an apex coordination mechanism, comprising of all relevant stakeholders including UN Agencies and other partners to work collaboratively for Nigeria to have a robust national food system dialogue without leaving any one behind. Furthermore, a few technical committees have also been established to ensure the success of all dialogues. These include the following Committees; Logistics; Workplan and Budget; Technical Report Writing; Communication and Stakeholder mapping.
The action tracks for the dialogues are in line with current developmental priorities of Nigeria, therefore, would be immensely contributory to an improved food system in the country.
Within the framework of the UN Secretary-General's Food Systems Summit to enhance food security and sustainability of eco-based Agriculture and food systems around the world; the Nigeria NFSD is hinged on the Decade of Action to achieve the Sustainable Development Goals (SDGs) by 2030; and designed to galvanise new actions to deliver progress on all 17 SDGs, each of which relies to some degree on healthier, more sustainable, inclusive and equitable food systems.
In Nigeria, the Food Systems Dialogue is required to improve nutrition security, reduce hunger and prevalence of malnutrition in line with the national food and nutrition policy for Nigeria. It will also create more inclusive, healthier food systems, encourage a collaborative approach towards building a sustainable food systems and enhance the achievement of the sustainable development goals (SDGs).
To ensure an inclusive and participatory dialogue, the Nigeria National Food System Dialogue is planned to be organized at the following three levels: The Inception National Dialogue, aimed at identifying food systems challenges from multiple perspectives; the Exploratory Dialogues, planned to hold in the six geo-political zones and major cities in Nigeria to harness promising approaches from diverse stakeholders that contribute to food systems in the country; and the Consolidatory Dialogues, aimed to exchange views on the pathway towards sustainable national food system, identify intentions and commitments of different food system actors.
In light of the above, the inception national dialogue is scheduled to hold on the 23rd  February, 2021 in Abuja, Nigeria's Federal Capital.
The dialogue will be hybrid but largely virtual.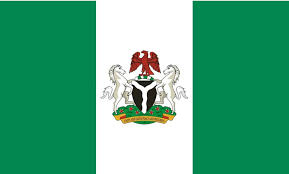 Créditos de la imagen: Google