Comentarios oficiales del Diálogo para la Cumbre de las Naciones Unidas sobre los Sistemas Alimentarios de 2021
Última actualización:
Descargar PDF
Tipo de diálogo
Independiente
Convocado por
Mr Kenneth Opare ( CEO Equity Ocean Farms ) Rev Eben Sami ( House Of Love Prayer Ministry International )
Idioma del Diálogo
English
Enfoque geográfico
No borders
Formato
Presencial
Por favor revise los detalles que encontrará más abajo para obtener información sobre cómo registrarse en el caso de que esté disponible o contacte al convocante si le gustaría asistir.
Descripción
Food production has a massive impact on our planet. Moreover, looking forward, global food production needs are expected to increase more than 40% by 2030 and 70% by 2050, compared to average 2005-07 levels (OECD and FAO, 2018).
Dialogue General  Overviews
1, Creating a Commercial Farming Mindset.
2, Farm Business Record Keeping.
3, Farm Enterprise Budgeting.
4, Marketing and Market.
5, Online Agriculture Products Selling Business.
6, How to Develop your Sales and Marketing Plan.
7, Training\demonstration on kickstart moneymaker technology
Therefore, it is now time to join forces and take action to meet the increasing demand on the food system. This dialogue aims to train (Farmers, Youth, Farmers Cooperative) in farm business management and to impart into them the needed skills to run a successful farming business and how to make it sustainable so that development in rural sector will be made substantially. It also aims to get some positive and feasible solutions in the direction of strive against hunger and poverty which ultimately helps to fulfill SDG 1
Agradecimiento
Mr Samuel Opoku Ame Yaw ( Chairman Adeyepena Cooperative ) Steven E. Hendrix ( Senior Advisor South America, Latin America & Caribbean Bureau, USAID ) ( Cocoa Office, Osorase ) ( Ministry Of Food and Agriculture, Anyinam ) Mr Daniel Hatoum , D/H trading company, Dayo Mosobalaje, Regional Lead, west africa Kickstart International Inc.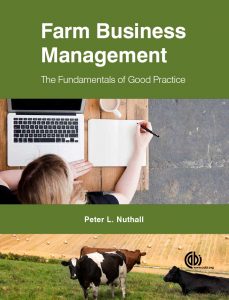 Créditos de la imagen: Peter L. Nuthall