Comentarios oficiales del Diálogo para la Cumbre de las Naciones Unidas sobre los Sistemas Alimentarios de 2021
Última actualización:
Descargar PDF
Tipo de diálogo
Independiente
Convocado por
Duncan Macqueen (IIED/Forest and Farm Facility), Sophie Grouwels (FAO/Forest and Farm Facility), Pauline Buffle (IUCN/Forest and Farm Facility), Y Voan - Viet Nam Farmers Union
Idioma del Diálogo
English
Enfoque geográfico
No borders
Formato
Virtual
Por favor revise los detalles que encontrará más abajo para obtener información sobre cómo registrarse en el caso de que esté disponible o contacte al convocante si le gustaría asistir.
Descripción
The urgency of climate change is increasing international efforts to find solutions. Forest loss both contributes to and is accelerated by climate change. Our climate goals cannot be met without achieving our objectives to protect and restore forests. The world's forests and its climate require a helping hand.
Fortunately, the world's 1.5 billion smallholder farmers embody 3 billion helping hands. But they, too, are vulnerable to climate threats. Stories from around the world show that it is possible to secure food from more resilient landscapes, stop forest loss and mitigate climate change at the same time. The secret lies in organized smallholders diversifying into more resilient agroforestry systems, tree planting and natural forest protection at landscape scales. It's a brilliant nature-based solution!
This virtual Webinar will showcase how grassroots organizations through diversification are able to build back food security and climate resilience while also mitigating climate change at a significant scale.
Connect on Zoom Meeting: https://fao.zoom.us/j/94689639801 Passcode: 48939885
More case studies are available here: Climate change resilience case studies (iied.org)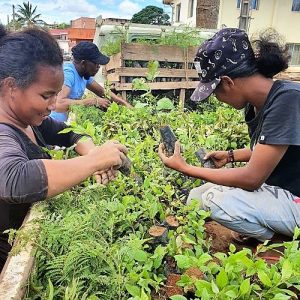 Créditos de la imagen: Forest and Farm Facility