Tipo de diálogo
Independiente
Convocado por
Paulo Silveira FoodTech Hub Brazil
Idioma del Diálogo
Portuguese
Ciudad
Campinas, State of São Paulo, Brazil
Formato
Virtual
Por favor revise los detalles que encontrará más abajo para obtener información sobre cómo registrarse en el caso de que esté disponible o contacte al convocante si le gustaría asistir.
Administrador
Paulo Silveira FoodTech Hub Brazil
Descripción
The themes that we want to discuss are the 05 Track Actions. We will divide the stakeholder into 05 groups in the morning sections and in the afternoon we will ask one of the stakeholders of the discussion group to present the outcome of the discussion.
The stakeholders that will be joining the discussion: Academy, Government, Industry, Venture Capital, Entrepreneurs
Agradecimiento
CEBDS, ABIA, ABIR, ABRE, WFP, IICA.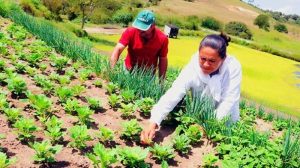 Créditos de la imagen: Photo: Jeso Carneiro/Uergs/Gov.Br