Организатор
Paulo Silveira FoodTech Hub Brazil
Дата/время
Начало
Окончание
Город
Campinas, State of São Paulo, Brazil
Формат
Онлайн
Просьба ознакомиться с приводимыми ниже данными для получения регистрационной информации, если таковая имеется, или обратитесь к руководителю диалога, если желаете принять участие.
Куратор
Paulo Silveira FoodTech Hub Brazil
Описание
The themes that we want to discuss are the 05 Track Actions. We will divide the stakeholder into 05 groups in the morning sections and in the afternoon we will ask one of the stakeholders of the discussion group to present the outcome of the discussion.
The stakeholders that will be joining the discussion: Academy, Government, Industry, Venture Capital, Entrepreneurs
Благодарности
CEBDS, ABIA, ABIR, ABRE, WFP, IICA.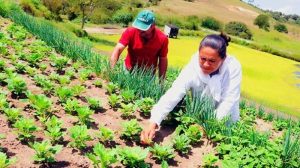 Изображение: Photo: Jeso Carneiro/Uergs/Gov.Br