Comentarios oficiales del Diálogo para la Cumbre de las Naciones Unidas sobre los Sistemas Alimentarios de 2021
Última actualización:
Descargar PDF
Tipo de diálogo
Independiente
Convocado por
Sahel Consulting Agriculture and Nutrition Ltd., and the Nigerian Economic Summit Group
Idioma del Diálogo
English
Enfoque geográfico
Nigeria
Formato
Virtual
Por favor revise los detalles que encontrará más abajo para obtener información sobre cómo registrarse en el caso de que esté disponible o contacte al convocante si le gustaría asistir.
Administrador
Ndidi Nwuneli, Managing Partner, Sahel Consulting Agriculture and Nutrition Ltd.
Descripción
Resilient food systems in Nigeria are critical to ensure the continual production and supply of safe, accessible and affordable food for its population, despite shocks and disruptions in the ecosystem. The COVID-19 pandemic which led to disruptions in the food supply chain, including challenges in transporting produce from farms to cities, higher food prices and food insecurity has further reinforced the urgent need for stronger, inclusive, and equitable food systems in the country.
This dialogue will bring together stakeholders across various sectors to discuss topics not limited to agricultural policy, technology and data in agriculture, infrastructure, accessibility to affordable and nutritious food, to develop strategies and explore collaboration areas for all actors, to ensure that Nigeria can attain food systems that can withstand shocks and disruptions, are inclusive of its population, and equitable for all.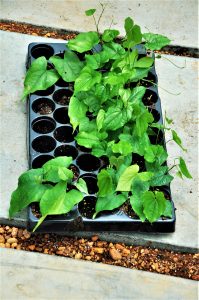 Créditos de la imagen: Sahel Consulting Agriculture and Nutrition Ltd.