Compte-rendu officiel des Concertations pour le Sommet des Nations Unies sur les systèmes alimentaires 2021
Dernière mise à jour :
Télécharger le PDF
Type de Concertation
Indépendant
Coordonnateur
Sahel Consulting Agriculture and Nutrition Ltd., and the Nigerian Economic Summit Group
Langue de l'événement de Concertation
English
Cible géographique
Nigeria
Format
En ligne
Veuillez consulter les détails ci-dessous pour obtenir des renseignements sur l'inscription, s'ils sont disponibles, ou communiquer avec le coordonnateur si vous souhaitez y assister.
Animateur
Ndidi Nwuneli, Managing Partner, Sahel Consulting Agriculture and Nutrition Ltd.
Description
Resilient food systems in Nigeria are critical to ensure the continual production and supply of safe, accessible and affordable food for its population, despite shocks and disruptions in the ecosystem. The COVID-19 pandemic which led to disruptions in the food supply chain, including challenges in transporting produce from farms to cities, higher food prices and food insecurity has further reinforced the urgent need for stronger, inclusive, and equitable food systems in the country.
This dialogue will bring together stakeholders across various sectors to discuss topics not limited to agricultural policy, technology and data in agriculture, infrastructure, accessibility to affordable and nutritious food, to develop strategies and explore collaboration areas for all actors, to ensure that Nigeria can attain food systems that can withstand shocks and disruptions, are inclusive of its population, and equitable for all.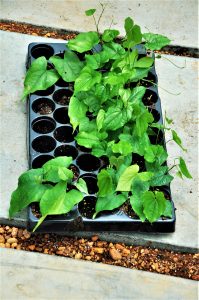 Crédit image : Sahel Consulting Agriculture and Nutrition Ltd.