Comentarios oficiales del Diálogo para la Cumbre de las Naciones Unidas sobre los Sistemas Alimentarios de 2021
Última actualización:
Descargar PDF
Tipo de diálogo
Estado miembro
Convocado por
HE Dr Sok Silo, Secretary General, Council for Agricultural and Rural Development (CARD)
Idioma del Diálogo
Khmer (with one English Breakout Room)
Ciudad
Office of the Council of Ministers, Friendship Building, 41 Russian Federation Blvd, Phnom Penh, Cambodia
Enfoque geográfico
Cambodia
Formato
Virtual
Por favor revise los detalles que encontrará más abajo para obtener información sobre cómo registrarse en el caso de que esté disponible o contacte al convocante si le gustaría asistir.
Administrador
HE Dr Say Ung Advisor to CARD and Director of Health and Nutrition Department, CARD
Descripción
Introduction to the National Dialogue Process and the Global Summit and exploration of the vision for sustainable food systems for Cambodia in 2030.
Agradecimiento
CARD, Ministry of Agriculture, Forestry and Fisheries, Ministry of Rural Development, Ministry of Social Affairs, Veterans and Youth Rehabilitation, National Social Security Fund, Ministry of Education Youth and Sport and representatives of the SUN UN Network, SUN Donors Network, SUN Civil Society Alliance Cambodia and the Private Sector.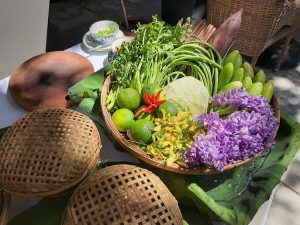 Créditos de la imagen: Iean Russell, FAO Cambodia