Официальная обратная связь диалога для Саммита ООН по продовольственным системам 2021 года
Последнее обновление:
Загрузить PDF
Виды диалогов
Государства-члена
Организатор
HE Dr Sok Silo, Secretary General, Council for Agricultural and Rural Development (CARD)
Язык диалога
Khmer (with one English Breakout Room)
Дата/время
Начало
Окончание
Город
Office of the Council of Ministers, Friendship Building, 41 Russian Federation Blvd, Phnom Penh, Cambodia
Формат
Онлайн
Просьба ознакомиться с приводимыми ниже данными для получения регистрационной информации, если таковая имеется, или обратитесь к руководителю диалога, если желаете принять участие.
Куратор
HE Dr Say Ung Advisor to CARD and Director of Health and Nutrition Department, CARD
Описание
Introduction to the National Dialogue Process and the Global Summit and exploration of the vision for sustainable food systems for Cambodia in 2030.
Благодарности
CARD, Ministry of Agriculture, Forestry and Fisheries, Ministry of Rural Development, Ministry of Social Affairs, Veterans and Youth Rehabilitation, National Social Security Fund, Ministry of Education Youth and Sport and representatives of the SUN UN Network, SUN Donors Network, SUN Civil Society Alliance Cambodia and the Private Sector.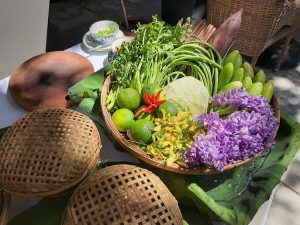 Изображение: Iean Russell, FAO Cambodia