Comentarios oficiales del Diálogo para la Cumbre de las Naciones Unidas sobre los Sistemas Alimentarios de 2021
Última actualización:
Descargar PDF
Tipo de diálogo
Independiente
Convocado por
Farming First
Idioma del Diálogo
English
Enfoque geográfico
No borders
Formato
Virtual
Por favor revise los detalles que encontrará más abajo para obtener información sobre cómo registrarse en el caso de que esté disponible o contacte al convocante si le gustaría asistir.
Descripción
Farming First's Dialogue will focus on capturing the perspectives of those working most closely in food production around the world – namely farmers, input suppliers, researchers,  business/industry, development practitioners, information technologists, financiers and civil society groups.
Successful food systems transformations require the insights of those on the ground growing and producing food, or supporting farmers in doing so. It also embraces the dynamic nature of agricultural production based on science and innovation.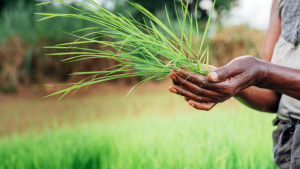 Créditos de la imagen: Canva Pro