Официальная обратная связь диалога для Саммита ООН по продовольственным системам 2021 года
Последнее обновление:
Загрузить PDF
Дата/время
Начало
Окончание
Формат
Онлайн
Просьба ознакомиться с приводимыми ниже данными для получения регистрационной информации, если таковая имеется, или обратитесь к руководителю диалога, если желаете принять участие.
Описание
Farming First's Dialogue will focus on capturing the perspectives of those working most closely in food production around the world – namely farmers, input suppliers, researchers,  business/industry, development practitioners, information technologists, financiers and civil society groups.
Successful food systems transformations require the insights of those on the ground growing and producing food, or supporting farmers in doing so. It also embraces the dynamic nature of agricultural production based on science and innovation.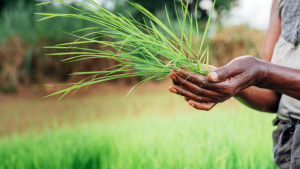 Изображение: Canva Pro