Compte-rendu officiel des Concertations pour le Sommet des Nations Unies sur les systèmes alimentaires 2021
Dernière mise à jour :
Télécharger le PDF
Type de Concertation
Indépendant
Coordonnateur
Prof Adipala Ekwamu
Langue de l'événement de Concertation
English
Ville
10c University Rd, Kampala, Uganda
Cible géographique
No borders
Format
En ligne
Veuillez consulter les détails ci-dessous pour obtenir des renseignements sur l'inscription, s'ils sont disponibles, ou communiquer avec le coordonnateur si vous souhaitez y assister.
Description
The Regional Universities Forum for Capacity Building in Agriculture (RUFORUM) a network of 130 universities in 38 African countries, www.ruforum.org, is reaching out to agri-food sector stakeholders for dialogue to generate solutions to advance high-priority food systems with commitment at the highest national policy and regional levels. Universities in the network recognize the interconnectedness between science & policy; the potential for universities to impact on innovations in the agri-food sector; the ability to harness the youth dividend and strengthen opportunities for agri-prenuership that will influence Africa's attainment of the SDG targets.
  Call for Action: University – Policy Dialogue for Sustainable and Resilient Food Systems
African Universities are calling for a dialogue with technocrats and policy makers to explore engagement opportunities and chart a common pathway for strengthening Africa's Food Systems, taking into account the diversity of food systems on the continent. The convening involving a select group of technocrats will dialogue on the needed actions. Specifically, Long-term investment and policy for Food Systems research, higher education and innovation.
Meeting Access – Register here
Remerciements
RUFORUM Network Member Universities.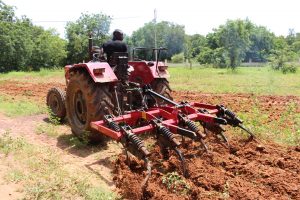 Crédit image : RUFORUM Communication Unit