Type de Concertation
Indépendant
Coordonnateur
Civil Society Organisations Nutrition Alliance (CSONA)
Langue de l'événement de Concertation
English and Chichewa
Format
En personne
Veuillez consulter les détails ci-dessous pour obtenir des renseignements sur l'inscription, s'ils sont disponibles, ou communiquer avec le coordonnateur si vous souhaitez y assister.
Animateur
Bessie Ndovi and Joseph Gausi
Description
Economic and agriculture experts unanimously agree that Malawi's agriculture, the engine of the economy needs serious re-engineering, from a hoe to a tractor, from rain-fed to irrigated agriculture, from production to processing, from Importing to exporting. The initiative seeks to address the food insecurity challenge by shifting from subsistence farming to commercial farming, especially on wetland where crop can be irrigated outside the rainy season. In an Agri-based society like Malawi, transformed food systems are important for development, poverty reduction and food security. This dialogue theme is informed by the core objectives
Contribute to policy processes at districts, national and international level, with particular emphasis on resilience and improved livelihoods in the context of climate change and COVID-19
Maximise collaboration, synergies and complementarities among different actors involved in food systems( production, markets and consumption)
Remerciements
GMT, CARE, CISANET, Concern Worldwide.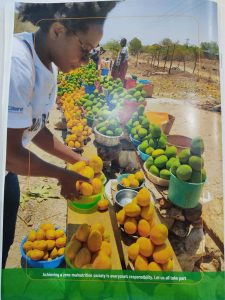 Crédit image : Mike