Compte-rendu officiel des Concertations pour le Sommet des Nations Unies sur les systèmes alimentaires 2021
Dernière mise à jour :
Télécharger le PDF
Type de Concertation
État membre
Coordonnateur
Olusola Idowu, Permanent Secretary, Budget and National Planning & Chair, Nigeria National Committee on Food and Nutrition
Langue de l'événement de Concertation
English, Pidgin English & Hausa
Cible géographique
Nigeria
Format
En personne
Veuillez consulter les détails ci-dessous pour obtenir des renseignements sur l'inscription, s'ils sont disponibles, ou communiquer avec le coordonnateur si vous souhaitez y assister.
Description
ANNOUNCEMENT OF RURAL COMMUNITY STAKEHOLDERS FOOD SYSTEM DIALOGUE IN EIGHT (8) COMMUNITIES ACROSS NIGERIA ON THE
18TH OF MAY, 2021
1.0      As at date, the Federal Government of Nigeria in collaboration with the United Nations, Development Partners, State Governments among others has implemented the Inception Dialogue the Exploratory Dialogues at the cities, states and regional level.
1.1      However, as a way of ensuring that the dialogue is inclusive and will not leave anybody behind, there is a felt need for a dialogue that will capture specifically the Rural Community stakeholders which are at times neglected or often form substantial part of the society but in some cases almost forgotten.
1.2      In order to achieve this, several options were considered among which are the implementation of the dialogue at the Senatorial level or at the Local Government level or Community level. The most suitable or appealing is considered to be at the Community level but this will need to be implemented using an established structure in order to reach the targeted audience of the Rural Community economic agents namely; farmers, traders, processors, marketers, food vendors made up of youth, women groups and the indigenous people.
1.3      However, IFAD has caught a niche for itself in the area of working with the grassroots poorest of the poor people. It is against this backdrop that IFAD Programme which is already working with the rural economic agents and already have their own groups and clientele should be selected for the dialogues.
2.0      LOCATION FOR THE RCSFSD
2.1      The two (2) IFAD Projects in Nigeria to be engaged to deliver the Rural Community Stakeholders Food System Dialogue (RCSFSD), they are Value Chain Development Programme (VCDP) which currently covers nine (9) States of Anambra, Benue, Ebonyi, Niger, Ogun, Taraba, Nasarawa, Enugu and Kogi. It has the target of covering 135,000 family households which include, farmers, processors, marketers made up of women groups, youth and indigenous people; and Livelihoods Improvement Family Enterprise in the Niger Delta (LIFE-ND) which is presently covering nine (9) States of Abia, Bayelsa, Cross River, Delta, Edo, Ondo, Akwa Ibom, Imo and Rivers.
2.2      Based on the nomenclature of the United Nation on Food System Dialogue, the following designation will be used. They include (a) Consultant; (b) Convenor; (c) Curator) and (d) Facilitator.
2.3      The programmes are headed by the National Programme Coordinators (NPCs), each of the project components is headed by Component Heads. At the State level, the projects are headed by the State Programme Coordinators (SPCs) while at the Local Government level, the projects are headed by Liaison Officer/Extension Agent.
2.4      Each of the components heads/units of the 2 above IFAD projects would be designated on the above nomenclature. For each of the project, 5 States will be selected and 5 LGAs/Communities.
3.0 Summary of the 8 States to participate
South-south Geopolitical zone –1 state (Bayelsa)
South-west Geopolitical zone –2 states (Ogun and Ondo)
South-east Geopolitical zone –2 states (Abia and Anambra)
North- central Geopolitical zone –2 states (Kogi and Niger)
North- east Geopolitical zone –1 states (Taraba)
4.0 THE DIALOGUE PROPOSED DATE
The Village Community Stakeholders Food System Dialogues will hold simultaneously in all the eight (8) states and LGAs across the five geo-political zones on the 18th of May, 2021.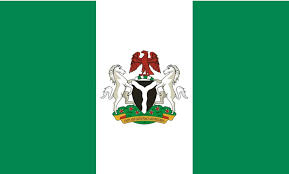 Crédit image : GOOGLE