Compte-rendu officiel des Concertations pour le Sommet des Nations Unies sur les systèmes alimentaires 2021
Dernière mise à jour :
Télécharger le PDF
Type de Concertation
Indépendant
Coordonnateur
Federica Matteoli - Food and Agriculture Organization of the United Nations (FAO) & Simon Leiva - Coordinator, Global Alliance for Climate Smart Agriculture (GACSA)
Langue de l'événement de Concertation
English
Cible géographique
No borders
Format
En ligne
Veuillez consulter les détails ci-dessous pour obtenir des renseignements sur l'inscription, s'ils sont disponibles, ou communiquer avec le coordonnateur si vous souhaitez y assister.
Animateur
Federica Matteoli - Food and Agriculture Organization of the United Nations (FAO)
Description
The 2030 Agenda for Sustainable Development marked a paradigm shift in global development. The 17 Sustainable Development Goals (SDGs) —adopted in 2015 and to be met by 2030— cover a wide set of interlinked development objectives, such as inclusion and environmental sustainability, which are important to meet for all countries. The 2020 State of Food Security and Nutrition in the World Report[1] highlights that the world is off-track to end hunger, food insecurity, and all forms of malnutrition by 2030. The world is not sufficiently progressing towards SDG target 2.1 and 2.2, ensure access to safe, nutritious, and sufficient food for all people all year round, and end all forms of malnutrition. The 2019 Intergovernmental Panel on Climate Change[2] report on Climate Change and Land equally highlights the world is off-track with regards to SDG 13. Climate change has adversely impacted food security and will amplify existing stress on water availability. The recent COVID-19 pandemic amplified existing vulnerabilities in the agri-food sectors and hampered the adoption of strategies to adapt to climate change.
The Climate-Smart Agriculture approach offers a lens through which we can identify strategies and plans and implement actions to transform and reorient agri-food systems in a way that tackles environmental, economic, and social issues due to climate change and that reinforces systems' resilience.
The CSA approach can guide the transition towards a more sustainable agri-food system in the context of climate change, contributing to the restoration and preservation of ecosystems and their related products and services, and sustaining human livelihoods and health, e.g., by helping meet the demand for nutritious food for all. With this in mind, the CSA approach pursues three main objectives: sustainably increasing agricultural productivity and incomes; adapting and building resilience to climate change; offsetting, reducing, or even nulling greenhouse gas emissions, where possible.
The event, hosted under the Independent Dialogues Food Systems Summit banner, organized by the Global Alliance of Climate-Smart Agriculture (GACSA) with the technical support of the Food and Agriculture Organization (FAO) Office of Climate Change, Biodiversity and Environment (OCB), will provide stakeholders with an opportunity to exchange knowledge, raise awareness, and share good practices implemented in projects aiming to accelerate the transition towards sustainable Agri-Food Systems while adapting to – and mitigating -climate change and sustainably managing natural resources. Examples of CSA projects will be shared with the audience, and particular attention will be given to projects empowering women, young people, and indigenous peoples.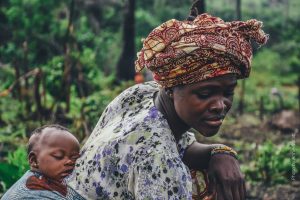 Crédit image : Annie Spratt