Compte-rendu officiel des Concertations pour le Sommet des Nations Unies sur les systèmes alimentaires 2021
Dernière mise à jour :
Télécharger le PDF
Type de Concertation
Indépendant
Coordonnateur
Stewart Gee of Stewart Gee Consulting and Michael Barry of MJBConsulting
Langue de l'événement de Concertation
English
Cible géographique
Ireland
Format
En ligne
Veuillez consulter les détails ci-dessous pour obtenir des renseignements sur l'inscription, s'ils sont disponibles, ou communiquer avec le coordonnateur si vous souhaitez y assister.
Animateur
Michael Barry: MJBConsulting & Stewart Gee: Stewart Gee Consulting
Description
The Challenge
Ireland has an export-oriented agriculture sector with extremely high standards of quality and safety, that is the envy of many countries in the world. We sell ourselves as being efficient producers of high-quality products, yet average family farm income was just under €24,000 in 2019 and the numbers of farms in Ireland continues to decline – down 60% since the foundation of the state. Irish farm families and their rural communities are not thriving.
Our climate is changing. In the last few years, we have seen flooding, drought and new diseases emerge within our production systems. The EU Green Deal, Farm to Fork strategy and Ireland's own Foodwise 2030 will drive some change in the coming years, but will this be enough? Is it possible to achieve net-zero production, while increasing incomes on farms in Ireland and what will this take?
While Ireland is a major exporter of dairy, beef, lamb and food ingredients, we are also an importer of Agri-Food products from all over the globe. Just walk down any aisle in your local supermarket, vegetables from Morocco, flowers from Kenya, rice from Vietnam, pasta from Italy, cheese from France, raisins from California. Add to this, animal feed ingredients from South America (soy), Russia (grains) and USA (citrus pulp) and we begin to see that Ireland is just one link in a Global Food System. We cannot look at ourselves in isolation. With more and more large companies committing to sustainability targets, what would the realisation of sustainable supply chains be on food production and pricing?
The Dialogue
There is no silver bullet. There will be trade-offs no matter which courses of action are taken. Join us for a series of discussions that will define some of these trade-offs and develop recommendations for how stakeholders in the Irish Agri-Food sector might best address them. The report of this independent dialogue for the UN Food Systems Summit will feed into Ireland's National Dialogue, pre-summit meetings in July 2021 and the summit itself in September 2021, where international commitments will be made to transform our Global Food System to be more sustainable and equitable.
The Approach
Please Note: This will be a Virtual Dialogue with details forwarded to registered participants.
Initiation
This Independent Dialogue will start with an Initiation Session. The principles of engagement will be highlighted with keynote speakers providing their perspective on the global initiative in an Irish context. It will include an overview of the Food Systems Summit and the different dialogues taking place around the globe. The session will also include an introductory discussion on the trade-offs in developing sustainable production and consumption systems for Irish stakeholders acting in a global food system. The Initiation Session will inform the topics for the Dialogue phase.
Initiation Session will take place on Monday, 22nd March from 14:00 to 15:30.
Dialogue 1 Sustainable Consumption
Each discussion group will have 8-12 participants. Topics to be considered in this interactive dialogue will be informed by the Initiation Session, but they might include, how to build consumer demand for sustainably produced food; strengthening local value chains; elimination of wasteful patterns of food consumption; a transition to more nutritious foods that require fewer resources; and the role of service providers (Agri-suppliers, insurance, consulting, logistics etc.) in sustainable consumption
Dialogue 1 will take place on Monday, 29th March from 14:00 to 15:30.
Dialogue 2 Sustainable Production
Discussion groups under this theme will focus on "Boosting nature-positive production". This interactive dialogue will consider topics such as how to optimise environmental resources in food production, processing and distribution; reducing biodiversity loss, pollution and water use; constraints and opportunities facing farmers and small-scale enterprises; and policies that support food systems governance that realigns incentives to increase positive environmental impacts.
Dialogue 2 will take place on Tuesday, 30th March from 14:00 to 15:30.
Consolidation
The final phase will be the Consolidation Session. The outcomes of each group will be consideration by the plenary and any trade-offs between outcomes of different groups will be assessed. The objective of this session is to consolidate the outcomes of the Independent Dialogue for submission to the UN Food Systems Summit.
Consolidation will take place on Tuesday, 6th April from 14:00 to 15.30.
Post Dialogue
The convenors, Michael Barry and Stewart Gee will synthesise the Dialogue into the official reporting template for inclusion in further discussions for the Food Systems Summit. This report will be shared with all participants.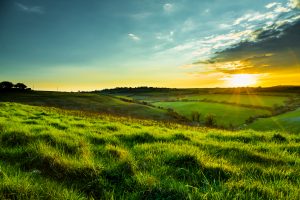 Crédit image : James_Fraser