Compte-rendu officiel des Concertations pour le Sommet des Nations Unies sur les systèmes alimentaires 2021
Dernière mise à jour :
Télécharger le PDF
Type de Concertation
Indépendant
Coordonnateur
1. H.E Ato Oumer Hussein, Minister, Ministry of Agriculture (Convenor); 2. H.E Dr Lia Tadesse, Minister of Health (Co-Convenor)
Langue de l'événement de Concertation
English
Ville
Addis Ababa, Ethiopia
Cible géographique
Ethiopia, Nigeria, United Republic of Tanzania
Format
En personne
Veuillez consulter les détails ci-dessous pour obtenir des renseignements sur l'inscription, s'ils sont disponibles, ou communiquer avec le coordonnateur si vous souhaitez y assister.
Animateur
Dr Frew Lema, UNFSS focal person from Eth Ministrz Health and Aster Mihret Zewdie, Senior Policy Advisor ,UNFSS, GAIN Ethiopia
Description
Ethiopia Food System High Level Round table
East Africa Time / (GMT)                            Agenda 
17:30 /

(14:30)

Reception with refreshments

Coffee, tea and light snacks

18:00 /

(15:00)

Welcome and opening remarks  

Moderator: H. E Mandefro Negussie (PhD), State Minister, Ministry of Agriculture

Purpose of the High Level Round Table and call to Sir John Beddington and Excellencies for welcoming remarks

Sir John Beddington: Chair, Global Panel on Agriculture and Food Systems for Nutrition Opening remarks

David Nabarro: Special Envoy WHO and Strategic Director 4SD (TBC)

Co-chair: H.E. Dr Lia Tadesse, Minister of Health

Chair: H.E. Ato Oumer Hussein, Minister, Ministry of Agriculture Welcome and call of meeting to order

18:20 /

(15:20)

18:40 /

(15:40)

18:50 /

(15:50)

19:00 /

(16:00)

Foresight 2.0 – 'Future Food Systems: For people, our planet and prosperity' : Global Panel evidence on food systems

Speaker: Prof Patrick Webb, Technical Advisor to the Global Panel and Alexander McFarlane

Professor of Nutrition at the Friedman School of Nutrition Science and Policy at Tufts University

Sharing the global perspective. Evidence, recommendations and best practices from the Global Panel Foresight 2.0 report and their implications for Ethiopia

Transforming Ethiopian food systems: Better diet quality, prosperity, and sustainability in a changing climate

Speaker: Dr. Ferew Lemma  

Sharing Ethiopia's current food system, nutrition and agricultural landscape. 

The Seqota Declaration: Innovative Government of Ethiopia to end stunting among children under 2 by 2030.  

Speaker: Dr. Sisay Sinamo

A show case of multi-sectoral innovative approach to address food system gaps in Ethiopia: achievements and challenges.

Briefing on the roundtable discussion

Moderator

19:10 /

(16:10)

Roundtable discussion: Reflection on the Presentations and How to transform the food systems to deliver sustainable and healthy diets for all in Ethiopia: Moderator to lead

Moderated discussion to highlight the following key areas:

•      Required actions to be taken at federal, regional and local levels;

•      Game Changers to be considered in the preparations for positioning Ethiopia for the

Global Food system Summit

20:25 /

17:25

Closing remarks

Chair/ Co-chair

20:30 /

17:30

Close followed by Dinner
Remerciements
Global Alliance for Improved Nutrition (GAIN), FAO, USAID, GIZ, EPHI, EMA.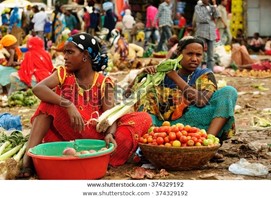 Crédit image : Editorial credit: Rafal Cichawa / Shutterstock.com