Compte-rendu officiel des Concertations pour le Sommet des Nations Unies sur les systèmes alimentaires 2021
Dernière mise à jour :
Télécharger le PDF
Type de Concertation
Indépendant
Coordonnateur
Marc Watum, Msc. CEO of Vertex Ecosystem
Langue de l'événement de Concertation
English
Ville
Johannesburg, South Africa
Cible géographique
No borders
Format
En ligne
Veuillez consulter les détails ci-dessous pour obtenir des renseignements sur l'inscription, s'ils sont disponibles, ou communiquer avec le coordonnateur si vous souhaitez y assister.
Description
This annual dialogue calls for the development and clean transformatiom of food systems in Sub Saharan Africa, toward a common vision for 2030. Together with associated partners including the Kgalema Motlanthe Foundation, Seven Generations Africa, and a consortium of agricultural specialists, it is our vision to effect an Africa that is the world's best and most sustainable agriculture hub.
This is in accordance with the Food Systems Summit 2021 objectives, including but not limited to:
– Action Track 3: Boost Nature-Positive Production
– Action Track 4: Advance Equitable Livelihoods
– Action Track 5: Build Resiliance to Vulnerabilities, Shocks, and Stress
It is our theory that bolstering Africa's agricultural capabilities in these 3 Action Tracks with the use of innovative technologies (including but not limited to blockchain, logistics solutions, aquaponics, renewable energy, organic inputs, recycling, smart sensors & disruptive apps, networking) will be instrumental in achieving vision 2030.
This consortium and the convening partners will use this dialogue as a means to digest the outcomes of the Food Systems Summit in a way that creates lasting solutions for generations to come. The group will collaborate to devise and implement new strategies that bring Africa closer to a new age of agricultural excellence.
Remerciements
Angama Charitable Trust, Vertex Ecosystem, Seven Generations Africa.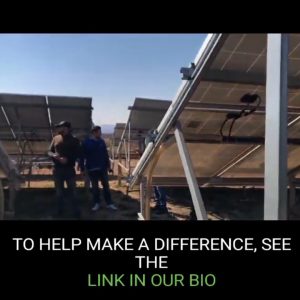 Crédit image : Vertex Ecosystem