Compte-rendu officiel des Concertations pour le Sommet des Nations Unies sur les systèmes alimentaires 2021
Dernière mise à jour :
Télécharger le PDF
Type de Concertation
Indépendant
Coordonnateur
Ron Tan,CEO, PRC Global Pte Ltd,
Langue de l'événement de Concertation
English
Cible géographique
No borders
Format
En ligne
Veuillez consulter les détails ci-dessous pour obtenir des renseignements sur l'inscription, s'ils sont disponibles, ou communiquer avec le coordonnateur si vous souhaitez y assister.
Description
https://visibleearth.nasa.gov/images/145281/scientists-discover-the-biggest-seaweed-bloom-in-the-world
We need to halt the 
use and production of all toxic NPK fertilisers for food crops, 
as our 
oceans have too many 
dead zones
for a sustainable ecology or fishing for protein.
Our fish stocks are diminishing, and current fish catches may be laden with cynobacteria,that are 
unfit for human consumptions
. 
https://www.youtube.com/watch?v=S7dcgG0qwmY
(Thousands of Dead Fish Wash Ashore in Chile)
What is the point of creating jobs, at the expense of global ecology, biodiversity, soil, contaminated water system, and also health and security menaces to society? There is no food security with toxic NPK destroying the global marine fishery industry too. NPK is irrelevant for crops since history began, never relevant.Need to substitute by nature based solutions. World Bank, IFC & AFDB should not provide any kind of funding to further develop any NPK fertiliser industry.Our oceans are at the tipping point, and policy makers will not like to find fishes laden with cynobacteria on their banquet dining plates with contaminated water too.All policy makers should note that as a signatory to the 2015 Pariscop21 accord, your responsiblity is to cut emission by 45% and zero emission by 2030 and 2050 respectively. Emissions from the agri sector is est. at about 37%, you need to act now.Perhaps the global community should make ecocide a crime against humanity under

the ICC, as NPK fertilisers have become an existential threats to society too. 
(Those interested, please email from the bottom left hand corner contact convenor)
Remerciements
member pccb-network & gsp.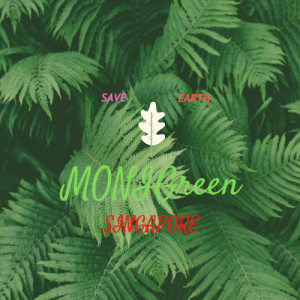 Crédit image : Ron Tan