Compte-rendu officiel des Concertations pour le Sommet des Nations Unies sur les systèmes alimentaires 2021
Dernière mise à jour :
Télécharger le PDF
Type de Concertation
Indépendant
Coordonnateur
Issa Baisden, Marjorie Beazer, Christopher Chinapoo
Langue de l'événement de Concertation
English
Ville
Uwi, Trinidad and Tobago
Cible géographique
No borders
Format
En ligne
Veuillez consulter les détails ci-dessous pour obtenir des renseignements sur l'inscription, s'ils sont disponibles, ou communiquer avec le coordonnateur si vous souhaitez y assister.
Animateur
George Whyte Calibra Solutions, Desiree Valentine UNEP, Joseph Doway, Alvin Doris REMAN Guyana,
Description
This dialogue will examine how players in the food system ecosystem can accelerate the adoption of the Internet of Things and Technology that support enhancing the sustainability, resilience and innovation of the food system ecosystem in the Caribbean.  Participants shall also examine issues contributing to the digital divide and strategies that can be executed now to begin creating a more sustainable and resilient food system by 2930. After a short framing session the participants will be broken into five facilitated discussion groups, namely
a. Navigating the agriculture and Technology Divide
b. Financing the acceleration of  Technology Adoption on Agriculture
c Improving agriculture value chains by leveraging available and future technology. Possibilities for accelerating Caribbean progress
d. Improving Rural Connectivity
e.  Capacity building and skill development. Making Opportunities accessible to rural farmer women and youth
After the discussion groups, facilitators shall present summaries of the discussions in a plenary discussion.  All of the discussions will be recorded and inputted into the Summit Feedback Form for synthesis into the UN Food Systems Summit
After the break
Remerciements
Mr George Whyte Calibra Solutions, Dr Margaret Chin KCDI, Racquel Artwell Five Star Quality and Justice Associates Jamaica Limited, Mr Anthony Syms of Caribbean Well Services, Mr Bashir Mohammed, Mr Lincoln Beal of Growgreen Aquaponics, Dr Kevan Leach, Ms Stacey Alvarez, Dr Adrian Daisley, Dr Lillian Weibers, Ms Ann maie Elbourne County of AMEC, Mr Corneilius Williiams of Creative Web, Mr Keith Cholomondeley Orchid Management Guyana, Ms Anna Kay Mc Intosh National Youth Council Jamaica, Mr Jerome Palmer Caribbean Regional Youth Councils, and Mrs Tiffany Daniels Bailey.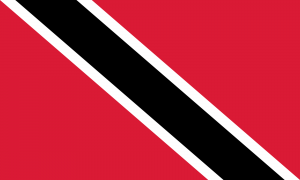 Crédit image : www,tapatal.com