Comentarios oficiales del Diálogo para la Cumbre de las Naciones Unidas sobre los Sistemas Alimentarios de 2021
Última actualización:
Descargar PDF
Tipo de diálogo
Estado miembro
Convocado por
Per Callenberg, State Secretary to the Minister for Rural Affairs
Idioma del Diálogo
Swedish
Ciudad
Tegnérgatan 28, 113 59 Stockholm, Sweden
Formato
Virtual
Por favor revise los detalles que encontrará más abajo para obtener información sobre cómo registrarse en el caso de que esté disponible o contacte al convocante si le gustaría asistir.
Administrador
Annsofie Wahlström, SLU Future Food
Descripción
What is social sustainability? What does social sustainability look like in Sweden an in an EU-perspective. Is it possible to measure social sustainability and does it matter when it comes to the attractiveness of jobs now and in the future? Can social sustainability be communicated to a consumer? Does social sustainability contain conflicts of interest and if so, what are they? How do we make sure that the social sustainability continues to be relevant in a transformed food system?
These are some of the questions that will be discussed during the webinar on social sustainability in food systems
Agradecimiento
The Royal Swedish Agricultural Academy, Swedish University of Agricultural Sciences/SLU Future Foods.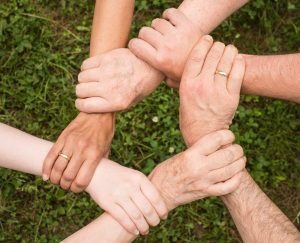 Créditos de la imagen: Pixabay