الملاحظات التقييمية الرسمية على الحوارات إلى قمة الأمم المتحدة للنظم الغذائية لعام 2021
آخر تحديث:
تنزيل مستند PDF
بدعوة من
Per Callenberg, State Secretary to the Minister for Rural Affairs
المدينة
Tegnérgatan 28, 113 59 Stockholm, Sweden
نطاق التركيز الجغرافي
Sweden
التنسيق
على الإنترنت
يُرجى مراجعة التفاصيل أدناه للحصول على معلومات التسجيل إذا كانت متوفرة أو الاتصال بمنظم الحوار إذا كنت ترغب في الحضور.
القيّم
Annsofie Wahlström, SLU Future Food
الوصف
What is social sustainability? What does social sustainability look like in Sweden an in an EU-perspective. Is it possible to measure social sustainability and does it matter when it comes to the attractiveness of jobs now and in the future? Can social sustainability be communicated to a consumer? Does social sustainability contain conflicts of interest and if so, what are they? How do we make sure that the social sustainability continues to be relevant in a transformed food system?
These are some of the questions that will be discussed during the webinar on social sustainability in food systems
الشكر والتقدير
The Royal Swedish Agricultural Academy, Swedish University of Agricultural Sciences/SLU Future Foods.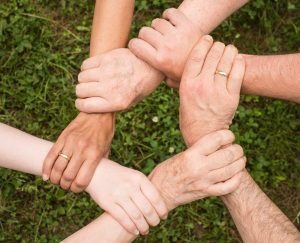 مصدر الصورة: Pixabay