Compte-rendu officiel des Concertations pour le Sommet des Nations Unies sur les systèmes alimentaires 2021
Dernière mise à jour :
Télécharger le PDF
Type de Concertation
État membre
Coordonnateur
Per Callenberg, State Secretary to the Minister for Rural Affairs
Langue de l'événement de Concertation
Swedish
Ville
Tegnérgatan 28, 113 59 Stockholm, Sweden
Format
En ligne
Veuillez consulter les détails ci-dessous pour obtenir des renseignements sur l'inscription, s'ils sont disponibles, ou communiquer avec le coordonnateur si vous souhaitez y assister.
Animateur
Annsofie Wahlström, SLU Future Food
Description
What is social sustainability? What does social sustainability look like in Sweden an in an EU-perspective. Is it possible to measure social sustainability and does it matter when it comes to the attractiveness of jobs now and in the future? Can social sustainability be communicated to a consumer? Does social sustainability contain conflicts of interest and if so, what are they? How do we make sure that the social sustainability continues to be relevant in a transformed food system?
These are some of the questions that will be discussed during the webinar on social sustainability in food systems
Remerciements
The Royal Swedish Agricultural Academy, Swedish University of Agricultural Sciences/SLU Future Foods.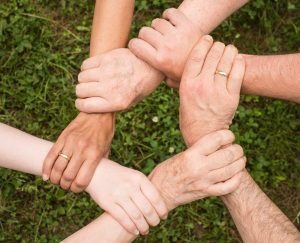 Crédit image : Pixabay