الملاحظات التقييمية الرسمية على الحوارات إلى قمة الأمم المتحدة للنظم الغذائية لعام 2021
آخر تحديث:
تنزيل مستند PDF
بدعوة من
Mrs. Olusola Idowu - Permanent Secretary, Ministry of Budget and National Planning & Chair, National Committee on Food and Nutrition
نطاق التركيز الجغرافي
Nigeria
التنسيق
على الإنترنت
يُرجى مراجعة التفاصيل أدناه للحصول على معلومات التسجيل إذا كانت متوفرة أو الاتصال بمنظم الحوار إذا كنت ترغب في الحضور.
القيّم
Mr. Omoboyede Olusanya
الوصف
Contextual background
Agriculture and food have faced multiple challenges, particularly in the past year, and it is clear that there is a strong need for a more resilient food system that advances livelihoods, nutrition, health, diversity, and the environment. To this effect, later in the year, the United Nations Secretary-General António Guterres will convene a Food Systems Summit as part of the Decade of Action to achieve the Sustainable Development Goals (SDGs) by 2030. The Summit will launch bold new actions to deliver progress on all 17 SDGs, each of which relies to some degree on healthier, more sustainable and equitable food systems.
In order to achieve this, private sector players have been recognized to have the potential to contribute to more sustainable and equitable food systems. Food systems touch every aspect of human existence. This includes the management of food systems which profoundly affects the health of the people, as well as the health of the environment, economies and cultures. Therefore, in order to feed the growing Nigerian population sustainably, agricultural productivity needs indeed to grow alongside better food systems efficiency and sustainable development. In Nigeria, our food systems are not functioning optimally; some are fragile and inequitable, as millions of people around the various States of the Federation, including the Federal Capital Territory (FCT) has experienced even during the COVID-19 pandemic.
For many, especially those who were already struggling before the pandemic, the recent food system disruptions have led to job losses, hunger and malnutrition. Nigeria's food systems have been affected negatively in the past by various factors, both natural and man-made.
Consequently, the Federal Government of Nigeria, through the Federal Ministry of Finance, Budget and National Planning is collaborating with the UN Food Systems Summit and The Nigerian Economic Summit Group to organize a high-level Private Sector Exploratory Nigeria National Food Systems Dialogue (NNFSD) on the 25th of May,2021. This dialogue is part of a series of conversations leading up to the Food Summit in September, 2021.
Dialogue objectives
The dialogue will seek to bring together the private sector groups as they explore, debate and shape pathways to sustainable food systems that will :
(a) contribute to all the Sustainable Development Goals (SDGs)
(b)Identify the practices and policies that will have the greatest impact on the achievement of the desired future vision within the Nigerian local food systems;
(c)Consider how it will be possible to assess progress towards improved food systems as well as determine who needs to be involved in achieving the overarching objective of building effective food systems in Nigeria.
This thrust is in sync with the Private Sector Mechanism of the UN Committee on World Food Security which recognized Private Sector as an important partner in this process and businesses which are keen to engage and advance work on the future of our food systems globally by:
(a) Encouraging governments and all stakeholders to tackle the varying layers of disadvantages faced by rural and urban poor populations, including chronic poverty and hunger, lack of access to health care, lack of infrastructure, schools and telecommunications connectivity and reliance on informal markets in the efforts towards resilient and sustainable agriculture and access to formal markets for smallholder farmers. Through this mechanism, address rural multidimensional poverty as a critical part of food systems transformation.
(b) Recognizing the contribution of small, medium and large enterprises, across a broad cross section of crops, livestock, horticulture, agro-forestry, and fisheries to improve environmental economic, social, and nutritional outcomes; which are cogent, diversified and resilient food systems.
(c) Promoting greater integration that includes all aspects of the agri-food value chain, as well as external stakeholders to be included nationally on an ongoing basis to help nurture collaborative solutions to food systems resilience and challenges and encourage governments to foster a whole of government approach.
(d) The Private Sector is integral to food systems because it produces the vast majority of all the world's food and is made up of diverse actors including family farms, community or co-operative groups of producers, local fisher folk, multinational companies and individuals. It also consists of numerous large and small companies in the supply chain involved in logistics, innovative technology, production, processing, retail, and food service to ensure that safe and nutritious food moves from where it is produced to where it is most needed.
Expected objectives
It is expected that the NNFSD 2021 Private Sector Exploratory Dialogue would lead to:
(a) An evidence-based position document/paper on the proposed role of private sector in Nigeria in the development of the protracted food systems in Nigeria
(b) Consensus on where Private sector input will be with regard to action trackers 1,2,3,4,5
(c) Understanding the current situation
(d) Suggest the pathway
(e) Set target
(f) Propose a concrete pathway for and action plan for Private Sector in:
Food security in Nigeria
Reduction in hunger and the prevalence of malnutrition;
3. Creation of more inclusive and healthier food systems;
4. Encourage a collaborative approach towards building an effective Food Systems in Nigeria; and
5. Nigeria Food Systems enhance the achievement of relevant SDGs
Target audience
The exploratory dialogue would include a wide range of stakeholders from different groups – food producers and processors, distributors and retailers, caterers, chefs, marketers, traders and others directly involved in moving food from farm to fork. They will include professionals who work for the health and nutrition of women and children,  well as those who help to protect livelihoods, foster resilience, and regenerate ecosystems, Others include those from small, medium, and large enterprises, community organizations, universities, schools, States and Local Government Officials/ Champions, etc. It is expected that a maximum 200 virtual participants are to participate at the dialogue.
Suggested Discussion Topics:
Action Track 1
Ensure access to safe and nutritious food for all
Promotion of policies, trade, access to markets and nutrition sensitive agriculture to create incentives for farmers to produce foods needed for diverse, healthy diets to deliver good nutrition, particularly for growing children and vulnerable populations. *In parallel, promote the implementation of international food safety standards as food safety underpins food and nutrition security.
Action Track 2
Shift to sustainable consumption patterns
Encouragement of a multi stakeholder approach in the creation of efficient and sustainable consumption and production patterns along the entire food system, in efforts to address food loss and waste. *Promotion of innovation across the value chain from pre-farm to fork to drive solutions to support sustainable food systems
Action Track 3
Boost nature-positive production
Improve water use efficiency in agriculture in order to create drought and flood preparedness systems including regional efforts to reduce drought vulnerability and risk; and encourage the use of improved tools, new innovation and nutrient use efficiency to boost the resilience of people and ecosystems.
Recognize the potential role of a circular economy, promoting sustainable food production, from upcycling to recycling, coproduct valorization and appropriate management and reuse of waste.
Promote access to a wide range of quality seed and animal genetics to facilitate a wide range of integrated farming techniques.
Action Track 4
Advance equitable livelihoods
Encourage investors, donors, and governments to focus on supporting youth and women farmers, including access to land, formal markets, education on animal care, and innovation technology, inputs, irrigation, energy, agricultural extension services, storage, processing and packaging plants and information.
Ensure farmers of all scales are kept front and center of food systems discussions and decisions including those concerning digital agriculture, with particular attention to the needs of rural communities and smallholder farmers as regards lack of connectivity and enabling infrastructure.
Action Track 5
Build resilience to vulnerabilities, shocks, and stress
Promote coherent and coordinated food systems planning on an ongoing basis across the agri-food value chain to foster resilience and create a rapid response mechanism in crises.
Commit to free trade of food, feed, and agricultural inputs and trade enhancements such as increased digitalization (i.e. electronic filings and e-phytos) recognition of standards and other techniques such as regulatory harmonization and cooperation to ensure efficient global trade of food.
Promote/support advancements in science and innovation across the food value chain. Science and technology to support the development of safe, nutrient dense, more resilient crops, livestock, fisheries, horticulture and agro-forestry.
Event details
Date: Wednesday, 25th May, 2021.
Time: 10.00am – 13:30pm (West African Standard Time: GMT+1)
Venue: Virtual
Theme: Private Sector National Food Systems Exploratory Dialogue
الشكر والتقدير
Nigerian Economic Summit Group (NESG).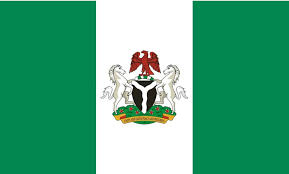 مصدر الصورة: Google