الملاحظات التقييمية الرسمية على الحوارات إلى قمة الأمم المتحدة للنظم الغذائية لعام 2021
آخر تحديث:
تنزيل مستند PDF
بدعوة من
Biotechnology and Biological Sciences Research Council - UK Research and Innovation (BBSRC-UKRI)
نطاق التركيز الجغرافي
No borders
التنسيق
على الإنترنت
يُرجى مراجعة التفاصيل أدناه للحصول على معلومات التسجيل إذا كانت متوفرة أو الاتصال بمنظم الحوار إذا كنت ترغب في الحضور.
القيّم
BBSRC-UKRI and Professor Guy Poppy, UKRI and University of Southampton, UK
الوصف
The sustainable provision of safe and nutritious food for all is vital to address the global challenges of malnutrition, rising levels of non-communicable diseases (NCDs) and to promote overall population health. At the same time, food production must be resilient and adapt to climate change and consider its impact on the environment and social inequalities. Transformation of the food system must consider sustainability, and nutrition and dietary needs at all levels from production through to consumption if it is to meet these challenges.
Improving nutrition and food-related health outcomes while building resilience into the food system requires a multisectoral approach to understand the transfer of nutrients through the agricultural system* from soil to food to human health. However, integrating research across these sectors and translating this research into impact is a significant challenge.*agricultural system includes horticulture, arable crops, livestock, fisheries/aquaculture and non-traditional food production methods.
UKRI-BBSRC is convening a dialogue which will bring together diverse research communities and stakeholders to identify the challenges and opportunities for research and innovation, and to discuss science solutions to bridge the gap between agriculture and health by preserving nutrition across the food chain and support the building of a resilient global food system that is sensitive to nutritional and environmental outcomes and social inequalities.
The dialogue will be a virtual workshop on Zoom starting with a series of three scene setting presentations – highlighting unknowns, evidence gaps, challenges and emerging areas to facilitate open discussions. They are framed around the following questions:
What is a healthy, nutritious diet for population and planetary health?
How can we improve linkages between agriculture and health research to produce an affordable, accessible and nutritious diet for all that is sustainable in a changing environment?
What is the role of research and innovation in improving the nutrition quality of food in a changing environment?
This will be followed by breakout groups to discuss the challenges in more detail. The meeting will conclude with a plenary discussion between the facilitators of the breakout groups, bringing together the key points raised from each group
Further information and registration details can be viewed at: https://bbsrc.ukri.org/news/events/2021/un-food-systems-summit-independent-dialogue/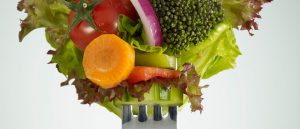 مصدر الصورة: Getty Images