بدعوة من
Matheus Marques, Giulia Marras, G20+6 MUN
لغة فعالية الحوار
English, Portuguese
نطاق التركيز الجغرافي
No borders
التنسيق
على الإنترنت
يُرجى مراجعة التفاصيل أدناه للحصول على معلومات التسجيل إذا كانت متوفرة أو الاتصال بمنظم الحوار إذا كنت ترغب في الحضور.
الوصف
The G20+6 MUN is a virtual conference that promotes the international agenda by integrating youth leaders to learn more about the United Nations (UN) system through a Human Rights-based approach. The Conference will take place in April 10 and 11, and it is focused on the G20 members* plus 6 underrepresented UN-State members: Colombia, Algeria, Egypt, Ethiopia, Morocco and Nigeria.
The Sessions on Cooperatives & Livelihoods will take part as an important discussion pf the training session that the simulation will have before the MUN conference.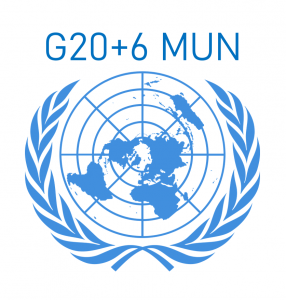 مصدر الصورة: Matheus Marques