بدعوة من
Atyang Eunice Patience, Nutrition Officer, Action against hunger
نطاق التركيز الجغرافي
Uganda
التنسيق
شخصيّاً
يُرجى مراجعة التفاصيل أدناه للحصول على معلومات التسجيل إذا كانت متوفرة أو الاتصال بمنظم الحوار إذا كنت ترغب في الحضور.
القيّم
Eunice, Action Against Hunger
الوصف
The dialogue will be focussed on action track two, with a theme on "revolutionary solutions for Adjumani". The areas of focus will be;
Shifting from unhealthy foods to healthy foods
Increasing availability and access to safe and healthy foods particularly for those that face marginalization and poverty
Halving per capita food waste at retail and consumer levels
الشكر والتقدير
Action Against Hunger, Right to play.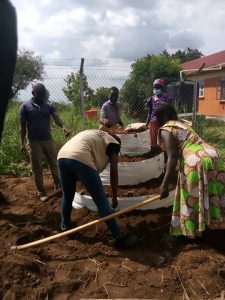 مصدر الصورة: Action against hunger