بدعوة من
CEO Ron Tan PRC Global Pte Ltd (SINGAPORE)
نطاق التركيز الجغرافي
No borders
التنسيق
على الإنترنت
يُرجى مراجعة التفاصيل أدناه للحصول على معلومات التسجيل إذا كانت متوفرة أو الاتصال بمنظم الحوار إذا كنت ترغب في الحضور.
القيّم
Ceo Ron Tan PRC Global Pte Ltd (SINGAPORE)
الوصف
1) Since the Rio Earth Summit 1992, many of the principles agreed upon was never
complied, and on the contrary violated since then by various signatories.
https://www.youtube.com/watch?v=kCF0Yxkj9ws
Rio+20 DW Special – Interview with Severn Cullis-Suzuki
2) https://www.youtube.com/watch?v=GGGTUSXeahk
World leaders fail to curb climate change in 2020 | DW News
3) https://www.youtube.com/watch?v=5-NQbI7WAzY
Sea 'snot' in Turkey is part of a growing environmental threat | DW News
4) https://www.youtube.com/watch?v=OGawz01Fpk4
Landsat Helps Warn of Algae in Lakes, Rivers (Courtesy of NASA)
5) https://visibleearth.nasa.gov/images/66761/caspian-sea (Courtesy of NASA)
6) https://www.youtube.com/watch?v=wiBMiRswVzA
Ecocide explained: How activists want to hold those destroying the environment accountable | DW News
7) The intended green revolution for global food security, since 1960s, was never ever green !
On the contrary, there was no favourable food security nor safe food, but become an existential security threat to humanity with catastrophic ecocide destructions.
The 1960's "Green Revolution" was initiated by toxic chemical inputs of (NPK) ammonia nitrate,phosphate & potassium blending, with unintended consequences of destructions to our ecology.Despite, the Rio Summit that spells prohibition on destructions to nature and environment.Global foodcrops industry, accelerated and scale up the production and usage of toxic chemical NPK inputs into soil.About 60%/90% are wasted by leaching into our water ways, causing lethal contamination.The original purpose of ammonia nitrate is for bomb manufacturing for 2 World wars.When peace return after the 2nd War, it was repurpose as inputs for fertilisers. The production was scale up and with accelerated usage by the launching of the 1960s' Green Revolution, resulting in massive eco-destruction to all our soil and waterways laden with toxic red tides and dead zones. Chemical NPK inputs are high toxic carbon emission and contaminating extractive industry that are detrimental to human health too. The UN Foodsystems Pre-Summit theme is "transformation".Unless global leaders follow the initiative of Sri Lanka to ban toxic chemical and pesticide inputs, by statutory legislation for foodcrops. It will be business as usual and transformation for foodcrop systems,does not exist. While, the millions of tons of toxic chemical NPK fertilisers keep leaching into our global water ways, breaching the "red line"tipping point for sustainability.The inspiring and rhetoric speeches delivered by respective dignatories, will not move any needle.They ,also will not want any fish laden with cynotoxins on their dining plates at state banquet too. Post -covid green recovery will not be evolved, if chemical inputs are not completely banned as an ecocide crime against humanity. The irony is, one do not need these chemical inputs for bumper harvest nor higher foodcrops development. Nature based solution with toxic free natural inputs are easily available anywhere, and as cost effective substitute too. https://www.youtube.com/watch?v=mMSQigqlyqs
                                           SL to become first country to eliminate chemical fertilizer
The road to Sept 2021 UN FOODSYSTEMS SUMMIT,should begin by following the Sri Lanka's statutory legislation to ban all chemical inputs for foodcrops system. That will be a physical implementation of "transformation" to foodsystems,with disruptive intensity.The challenge is, there is a need to make polluters pay principle accountable under the Rio Summit 1992 and as an ecocide a crime against humanity.
Ron Tan Singapore-   [email protected] ( https://bitly.com/monigreen)
الشكر والتقدير
Courtesy of NASA, DW News, Newsfirst Sri Lanka ,Sri Lanka & UN.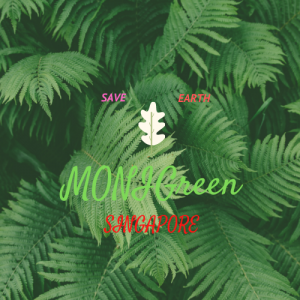 مصدر الصورة: NA