Comentarios oficiales del Diálogo para la Cumbre de las Naciones Unidas sobre los Sistemas Alimentarios de 2021
Última actualización:
Descargar PDF
Tipo de diálogo
Independiente
Convocado por
China Vegan Society, Good Food Fund (CBCGDF), UNFSS AT2 China Action Hub
Idioma del Diálogo
Chinese
Ciudad
Dali, Yunnan, China
Formato
Presencial
Por favor revise los detalles que encontrará más abajo para obtener información sobre cómo registrarse en el caso de que esté disponible o contacte al convocante si le gustaría asistir.
Descripción
Three panel discussions:
Facilitator 1 | Jiang Jinsong – Tsinghua Uni. Prof.
How faith-based communities contribute to food system transformation;
Facilitator 2 | Jian Yi – Founder & President of Good Food Fund
How vegans and non-vegans work together to achieve GFF's 2030 Target – to replace 30% of meat consumption by Year 2030 with high-quality, diverse plant-based options;
Facilitator 3 | Doris Lee – GFIC
What are the implications of alternative protein revolution for the vegan community and vegan movement in China.
Agradecimiento
UNFSS AT2 China Action Hub.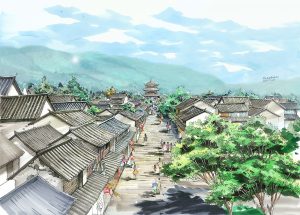 Créditos de la imagen: Artist - Xiaohan