Официальная обратная связь диалога для Саммита ООН по продовольственным системам 2021 года
Последнее обновление:
Загрузить PDF
Организатор
China Vegan Society, Good Food Fund (CBCGDF), UNFSS AT2 China Action Hub
Дата/время
Начало
Окончание
Формат
Очный
Просьба ознакомиться с приводимыми ниже данными для получения регистрационной информации, если таковая имеется, или обратитесь к руководителю диалога, если желаете принять участие.
Описание
Three panel discussions:
Facilitator 1 | Jiang Jinsong — Tsinghua Uni. Prof.
How faith-based communities contribute to food system transformation;
Facilitator 2 | Jian Yi — Founder & President of Good Food Fund
How vegans and non-vegans work together to achieve GFF's 2030 Target — to replace 30% of meat consumption by Year 2030 with high-quality, diverse plant-based options;
Facilitator 3 | Doris Lee — GFIC
What are the implications of alternative protein revolution for the vegan community and vegan movement in China.
Благодарности
UNFSS AT2 China Action Hub.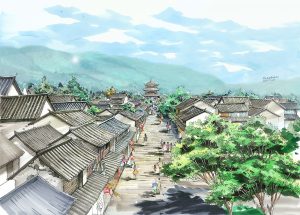 Изображение: Artist - Xiaohan