Type of Dialogue
Independent
Convened by
China Vegan Society in partnership with Good Food Fund
Format
In-person
Please review the details below for registration information if available or contact the Convenor if you would like to attend.
Description
Three panel discussions:
Facilitator 1 | Jiang Jinsong – Tsinghua Uni. Prof.
How faith-based communities contribute to food system transformation;
Facilitator 2 | Jian Yi – Founder & President of Good Food Fund
How vegans and non-vegans work together to achieve GFF's 2030 Target – to replace 30% of meat consumption by Year 2030 with high-quality, diverse plant-based options;
Facilitator 3 | Doris Lee – GFIC
What are the implications of alternative protein revolution for the vegan community and vegan movement in China.
Acknowledgement
UNFSS AT2 China Action Hub.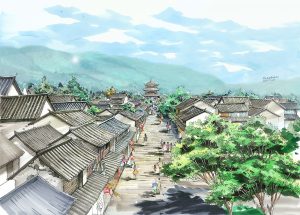 Image credit: Artist - Xiaohan