Compte-rendu officiel des Concertations pour le Sommet des Nations Unies sur les systèmes alimentaires 2021
Dernière mise à jour :
Télécharger le PDF
Type de Concertation
Indépendant
Coordonnateur
China Vegan Society, Good Food Fund (CBCGDF), UNFSS AT2 China Action Hub
Langue de l'événement de Concertation
Chinese
Format
En personne
Veuillez consulter les détails ci-dessous pour obtenir des renseignements sur l'inscription, s'ils sont disponibles, ou communiquer avec le coordonnateur si vous souhaitez y assister.
Description
Three panel discussions:
Facilitator 1 | Jiang Jinsong – Tsinghua Uni. Prof.
How faith-based communities contribute to food system transformation;
Facilitator 2 | Jian Yi – Founder & President of Good Food Fund
How vegans and non-vegans work together to achieve GFF's 2030 Target – to replace 30% of meat consumption by Year 2030 with high-quality, diverse plant-based options;
Facilitator 3 | Doris Lee – GFIC
What are the implications of alternative protein revolution for the vegan community and vegan movement in China.
Remerciements
UNFSS AT2 China Action Hub.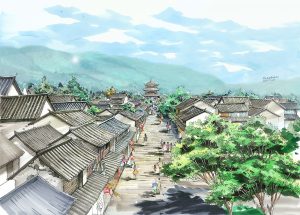 Crédit image : Artist - Xiaohan