بدعوة من
His Excellency Sok Silo, Secretary General, Council for Agricultural and Rural Development
نطاق التركيز الجغرافي
Cambodia
التنسيق
شخصيّاً
يُرجى مراجعة التفاصيل أدناه للحصول على معلومات التسجيل إذا كانت متوفرة أو الاتصال بمنظم الحوار إذا كنت ترغب في الحضور.
القيّم
Mr Nouv Sarat and Mr Dul Narin – Provincial Policy Advisors GIZ MUSEFO Project
الوصف
The dialogue aims to engage different stakeholders from selected communes in Kampot and Kampong Thom Provinces to share their views and experiences regarding the consumer demand for healthy and sustainable diets. Options for creating more demand among consumers are explored and options for collective actions may be identified. Participants are encouraged to discuss different factors that shape people's consumption patterns, such as availability, affordability and desirability of different diets, and how food choice is influenced by both culture and habit. Also, implications of the COVID19 pandemic will be integrated in the dialogue.
الشكر والتقدير
GIZ MUSEFO Project.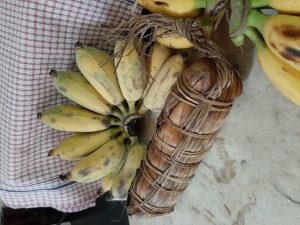 مصدر الصورة: @FAO