Type of Dialogue
Member State
Convened by
His Excellency Sok Silo, Secretary General, Council for Agricultural and Rural Development
Language of Dialogue Event
Khmer
Geographical focus
Cambodia
Format
In-person
Please review the details below for registration information if available or contact the Convenor if you would like to attend.
Curator
Mr Nouv Sarat and Mr Dul Narin – Provincial Policy Advisors GIZ MUSEFO Project
Description
The dialogue aims to engage different stakeholders from selected communes in Kampot and Kampong Thom Provinces to share their views and experiences regarding the consumer demand for healthy and sustainable diets. Options for creating more demand among consumers are explored and options for collective actions may be identified. Participants are encouraged to discuss different factors that shape people's consumption patterns, such as availability, affordability and desirability of different diets, and how food choice is influenced by both culture and habit. Also, implications of the COVID19 pandemic will be integrated in the dialogue.
Acknowledgement
GIZ MUSEFO Project.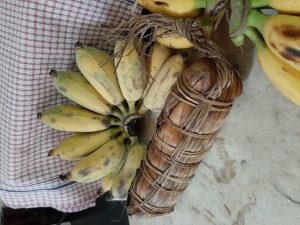 Image credit: @FAO