Compte-rendu officiel des Concertations pour le Sommet des Nations Unies sur les systèmes alimentaires 2021
Dernière mise à jour :
Télécharger le PDF
Type de Concertation
État membre
Coordonnateur
Per Callenberg, State Secretary to the Minister for Rural Affairs
Langue de l'événement de Concertation
English
Format
En ligne
Veuillez consulter les détails ci-dessous pour obtenir des renseignements sur l'inscription, s'ils sont disponibles, ou communiquer avec le coordonnateur si vous souhaitez y assister.
Description
The food systems of today produce sufficient amount of food but
are malfunctioning – resulting in hunger and malnutrition, generates
waste and contributes to severe effects on both the climate and
environment. Bold action is urgently needed to transform food
systems to become sustainable, resilient and inclusive to help deliver
progress on the Sustainable Development Goals.
The first Swedish global dialogue, Towards Equitable Food Systems,
will discuss inequalities in today's food systems with a special focus on youth and indigenous
populations.
Remerciements
SIANI, Sida, Stockholm Environment Institute.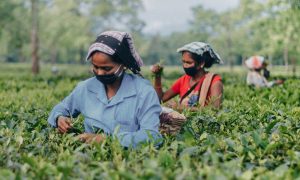 Crédit image : Nilotpal Kalita/ Unsplash