Official Dialogue Feedback to the United Nations 2021 Food Systems Summit
Last updated:
Download PDF
Type of Dialogue
Member State
Convened by
Per Callenberg, State Secretary to the Minister for Rural Affairs
Language of Dialogue Event
English
Format
Online
Please review the details below for registration information if available or contact the Convenor if you would like to attend.
Description
The food systems of today produce sufficient amount of food but
are malfunctioning – resulting in hunger and malnutrition, generates
waste and contributes to severe effects on both the climate and
environment. Bold action is urgently needed to transform food
systems to become sustainable, resilient and inclusive to help deliver
progress on the Sustainable Development Goals.
The first Swedish global dialogue, Towards Equitable Food Systems,
will discuss inequalities in today's food systems with a special focus on youth and indigenous
populations.
Acknowledgement
SIANI, Sida, Stockholm Environment Institute.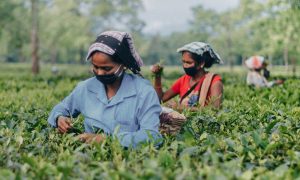 Image credit: Nilotpal Kalita/ Unsplash