Официальная обратная связь диалога для Саммита ООН по продовольственным системам 2021 года
Последнее обновление:
Загрузить PDF
Виды диалогов
Государства-члена
Организатор
Per Callenberg, State Secretary to the Minister for Rural Affairs
Дата/время
Начало
Окончание
Формат
Онлайн
Просьба ознакомиться с приводимыми ниже данными для получения регистрационной информации, если таковая имеется, или обратитесь к руководителю диалога, если желаете принять участие.
Описание
The food systems of today produce sufficient amount of food but
are malfunctioning — resulting in hunger and malnutrition, generates
waste and contributes to severe effects on both the climate and
environment. Bold action is urgently needed to transform food
systems to become sustainable, resilient and inclusive to help deliver
progress on the Sustainable Development Goals.
The first Swedish global dialogue, Towards Equitable Food Systems,
will discuss inequalities in today's food systems with a special focus on youth and indigenous
populations.
Благодарности
SIANI, Sida, Stockholm Environment Institute.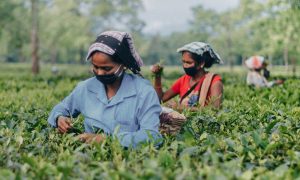 Изображение: Nilotpal Kalita/ Unsplash