Официальная обратная связь диалога для Саммита ООН по продовольственным системам 2021 года
Последнее обновление:
Загрузить PDF
Виды диалогов
Государства-члена
Организатор
Dr Shetty Seetharama Thombatu, Chief Technical Advisor, CAPFish -Capture Project for UNIDO
Язык диалога
English and Khmer
Дата/время
Начало
Окончание
Город
Phnom Penh, Cambodia
Формат
Онлайн
Просьба ознакомиться с приводимыми ниже данными для получения регистрационной информации, если таковая имеется, или обратитесь к руководителю диалога, если желаете принять участие.
Куратор
Mr. Kang Sin, UNIDO, National Project Coordinator in charge of the Research and Innovation component of CAPFish Capture programme
Описание
The consumption and production of safe food have immediate and long-term benefits for people, the planet and the economy. However, food safety remains a challenge for all countries, especially developing counties. WHO estimates that unsafe food causes around 600 million cases of foodborne diseases globally, leading to 420,000 death annually.
In 2018, the United Nations General Assembly adopted resolution 73/250 proclaiming 7 June as World Food Safety Day, an annual event facilitated by FAO and WHO. The resolution stressed that food safety is an essential element for achieving food security and that food safety is everyone's business. Furthermore, food safety compliance is key contributing factor to trade development, employment generation, and poverty reduction.
In the national context, Cambodia is a member of ASEAN and WTO, and has adopted a number of measures to ensure food safety for consumers. Several regulations have been developed but still regulatory mechanism is fragmented and complex. With generous support of the European Union (EU), UNIDO is supporting Cambodia to improve food safety system and enhance compliance in fishery sector. The intervention is built on carrot-and-stick approach. While tightening official control over food safety compliance of fishery businesses (being the "stick"), the project strives to make economic sense of complying with food safety requirements (being the "carrot"). The "carrot" is built around the implementation of food safety system including Cambodia Quality Seal, a voluntary quality scheme designed to help fishery businesses distinguish their products from non-complying ones.
The work is reinforced by promoting food safety/quality culture where consumers are oriented toward choosing certified fishery products. The logic is that consumer awareness and quality culture will nurture the system to motivate continuous improvement and innovation in supply side of the food system. Developing a quality culture is the most effective, meaningful and sustainable way to ensure and improve quality and safety, and to embed a dynamic system of change for better competitiveness at all levels. Consumer awareness and quality culture will also create demand for safer products in the country
However, public knowledge of food safety issues remains low, partly due to inadequate and/or improper coverage of the issue in media. Awareness of safety and quality management system remains relatively low among food producers and consumers. Universities in the country cannot remain as a silent spectator in this regard either. They have a greater role and responsibility in promoting research and development efforts towards fostering food safety and play an advisory role to the public and private sector, thereby contributing to food security in Cambodia.
This panel discussion is the last event of webinar series organized to mark World Food Safety Day 2021 on June 7, 2021, as part of our contribution to raising quality and safety culture in the Cambodia under the CAPFish-capture project.
The webinar on 7 June 2021 will be in the form of panel discussion, bringing together experts from academia and industry to share their view on the roles of academia and university-industrial partnership in addressing the inadequacy of human resources in the field of food safety as a piece of puzzle contributing to raise food safety culture in the country. The event will also bring together relevant government officers to explore partnership between academia and government in addressing food safety risk analysis.
In addition, this webinar will explore the possible future role and contribution of national universities in research, education, outreach and engagement in policymaking to address the challenge of Food Safety.
The target audience for the webinar include senior university management, faculty, government agencies, food manufacturers, service providers, development partners, who are concerned with the strategic development of their agriculture and food sector portfolios through education, training, extension, research and development relating to the food security, safety and human health. The panelists will be joined by UNIDO expert with experience helping developing country establish quality infrastructure system.
Благодарности
UNIDO, Fisheries Administration of the MAFF, Ministry of Industry, Science technology and Innovation, Royal University of Agriculture, Institut de Technologie du Cambodge (ITC), European Union Delegation to Cambodia, Institute of Technology of Cambodia, Ministry of Economy and Finance. Cambodia Food Manufacturers Association.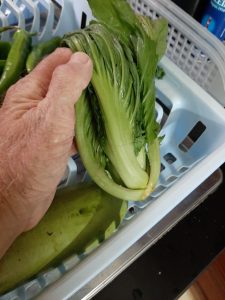 Изображение: @FAO