Официальная обратная связь диалога для Саммита ООН по продовольственным системам 2021 года
Последнее обновление:
Загрузить PDF
Организатор
Riyadh Mohammed, Dr Adrian Diasley
Дата/время
Начало
Окончание
Город
Port of Spain, Trinidad and Tobago
Формат
Онлайн
Просьба ознакомиться с приводимыми ниже данными для получения регистрационной информации, если таковая имеется, или обратитесь к руководителю диалога, если желаете принять участие.
Куратор
Riyadh Mohammed , Tracey Edwards, Betsy Bandy, Richie Francis
Описание
This dialogue shall examine how the Caribbean region can enable sustainable livestock production and improved agribusiness management. With livestock production having significant impacts on climate change, finding ways to take to scale more sustainable climate smart and resilient practices in livestock production is a critical imperative. After a short framing discussion by curators, participants would be broken into five facilitated discussion groups , namely
a) Neo tropical Animal Conservation, Production and Utilisation
b. Encouraging and sustaining good agriculture practices in livestock farming
c) Reducing livestock impacts on environment
d. Creating sustainable partnerships between farmers, food processors and consolidators/distributors
e. Climate Resilient and Sustainable Livestock Production and Consumption (Challenges, risk and opportunities)
After the group discussions, facilitators would present summaries in a plenary,
Благодарности
Dr Savita Mohammed, Mr Issa Baisden, Mr Donovan Mc Laren, Dr Lillian Weibers, Ms Tamisha Lee,.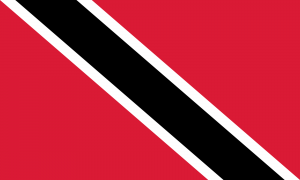 Изображение: www,tapatalk.com