Официальная обратная связь диалога для Саммита ООН по продовольственным системам 2021 года
Последнее обновление:
Загрузить PDF
Виды диалогов
Государства-члена
Организатор
Convenor H.E Sok Silo, Secretary General, CARD / Co-Convenor Ms. Claire Conan, WFP Representative and Country Director
Язык диалога
Khmer and English (simultaneous translation)
Дата/время
Начало
Окончание
Город
Phnom Penh, Cambodia
Формат
Онлайн
Просьба ознакомиться с приводимыми ниже данными для получения регистрационной информации, если таковая имеется, или обратитесь к руководителю диалога, если желаете принять участие.
Куратор
H.E Say Ung, Director of FSN and Health Department, CARD
Описание
Under leadership of CARD as the convenor of member of state dialogues, WFP and Ministry of Planning are organizing two in-depth dialogues on food fortification 1) to focus on enabling environment and 2) operational aspects. The enabling environment dialogue will take place on 6 April, 2021 and focus on:
Overview of food fortification policy, regulatory environment, and future directions
Importance of food fortification to address micronutrient deficiencies in Cambodia.
Panel Discussion: Laying the foundation for food fortification – opportunities and challenges of the policy and regulatory environment
Q&A
Summary and closure
The second dialogue on operational aspects will follow in late April.
Благодарности
The Council for Agricultural and Rural Development, the Ministry of Planning and World Food Programme.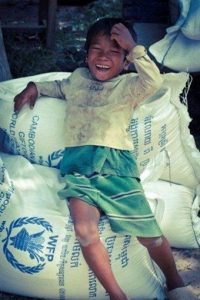 Изображение: World Food Programme