Официальная обратная связь диалога для Саммита ООН по продовольственным системам 2021 года
Последнее обновление:
Загрузить PDF
Виды диалогов
Государства-члена
Организатор
His Excellency Sok Silo, Secretary General, Council for Agricultural and Rural Development
Язык диалога
Khmer and English (simultaneous translation)
Дата/время
Начало
Окончание
Город
Phnom Penh, Cambodia
Формат
Онлайн
Просьба ознакомиться с приводимыми ниже данными для получения регистрационной информации, если таковая имеется, или обратитесь к руководителю диалога, если желаете принять участие.
Куратор
His Excellency Say Ung, Advisor and Director of the Department of Food Security and Nutrition, CARD
Описание
This online dialogue event will be presented as a series of brief presentations followed by a panel discussion featuring representatives of Government and development partners active in the fisheries sector.  The dialogue will span the range of topics of interest including aquaculture, capture fisheries, inland and marine fisheries from inputs through to harvest, landing, transport, processing and marketing.  The dialogue will also take account of consumer demand, gender, labour and enterprise issues in fisheries and the growing concerns for environmental sustainability.
Благодарности
Fisheries Administration of the MAFF, CARD, AFD, EU, UNIDO, FAO, GIZ and WorldFish.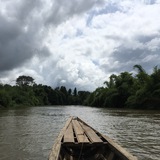 Изображение: @FAO