Виды диалогов
Государства-члена
Организатор
Dr. Ahmed Hussein (Assistant of General Director ) and Dr. Saad Hatem (Expert)
Дата/время
Начало
Окончание
Формат
Очный
Просьба ознакомиться с приводимыми ниже данными для получения регистрационной информации, если таковая имеется, или обратитесь к руководителю диалога, если желаете принять участие.
Куратор
Dr. Raid Abed Al hay expert in food industries
Описание
the following topics will discussed
1—A sustainable food system and its importance
2— Policies that affect food systems
3— The impact of food loss and waste on food security and diets.
4— The problem of food security in Iraq and the factors affecting it.
5— The main indicators for monitoring the manifestations of poverty and food security.
6— Reasons for changes in food system.
7— The impact of climate change on food security.
8— Problems of traditional diets.
9— Healthy diets.
10— Challenges facing sustainable food systems.
Благодарности
food security depends on the patterns of access and consumption, the use of food and nutrition, and the stability of the system, as much as it's dependence on food production and availability, and the stability and sustainability of food systems. This requires integranganalyzes of the full range of food system acvies (producon, storage, processing, packaging ,handling and consumpon) with those of food security outcomes, food access stability, use and availability.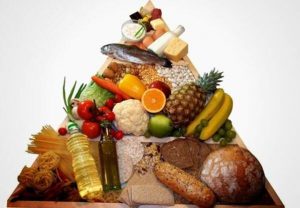 Изображение: FAO