Официальная обратная связь диалога для Саммита ООН по продовольственным системам 2021 года
Последнее обновление:
Загрузить PDF
Виды диалогов
Государства-члена
Организатор
Ambassador Ehab Badawy
Язык диалога
Arabic and English
Дата/время
Начало
Окончание
Формат
Очный
Просьба ознакомиться с приводимыми ниже данными для получения регистрационной информации, если таковая имеется, или обратитесь к руководителю диалога, если желаете принять участие.
Описание
Egypt has launched its food systems dialogue in December 2020 and since then 7 rounds of dialogue meetings have been organized by the government and included stakeholders from various ministries and UN agencies. On 7 July 2021, a broader dialogue event will take place to include representatives from 15 government bodies, 8 UN Organizations, 7 NGOs, 3 major National Financial Institutions, Parliamentarians, the Agricultural Syndicate, Private Sector, Horticultures Exporters Union, Food Industries Chamber among others.
This event is a platform to present and further discuss around 40 game-changing solutions developed in the previous dialogue rounds. In addition, the involvement of new and diversified stakeholders aims at broadening the understanding of the suggested solutions and creating an impetus for their implementation.
Благодарности
The United Nation Resident Coordinator in Cairo, FAO Representation in Egypt, IFAD Office in Egypt, WHO Country Office, WFP and UNICEF.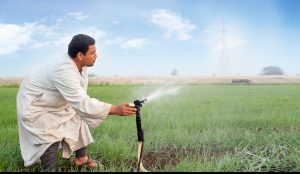 Изображение: FAO Egypt