Official Dialogue Feedback to the United Nations 2021 Food Systems Summit
Last updated:
Download PDF
Type of Dialogue
Member State
Convened by
Ambassador Ehab Badawy
Language of Dialogue Event
Arabic and English
Format
In-person
Please review the details below for registration information if available or contact the Convenor if you would like to attend.
Description
Egypt has launched its food systems dialogue in December 2020 and since then 7 rounds of dialogue meetings have been organized by the government and included stakeholders from various ministries and UN agencies. On 7 July 2021, a broader dialogue event will take place to include representatives from 15 government bodies, 8 UN Organizations, 7 NGOs, 3 major National Financial Institutions, Parliamentarians, the Agricultural Syndicate, Private Sector, Horticultures Exporters Union, Food Industries Chamber among others.
This event is a platform to present and further discuss around 40 game-changing solutions developed in the previous dialogue rounds. In addition, the involvement of new and diversified stakeholders aims at broadening the understanding of the suggested solutions and creating an impetus for their implementation.
Acknowledgement
The United Nation Resident Coordinator in Cairo, FAO Representation in Egypt, IFAD Office in Egypt, WHO Country Office, WFP and UNICEF.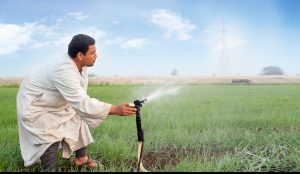 Image credit: FAO Egypt