Организатор
Dr. Anne Ness, DNP, RN, PHN, Alliance of Nurses for a Healthy Environment, and East Philips Neighborhood Institute Urban Farm Project
Дата/время
Начало
Окончание
Город
Minneapolis, MN, USA
Формат
Онлайн
Просьба ознакомиться с приводимыми ниже данными для получения регистрационной информации, если таковая имеется, или обратитесь к руководителю диалога, если желаете принять участие.
Описание
Environmental racism is the root cause of suffering where city planners design low income neighborhoods to be toxic dumping grounds where low income and BIPOC people live with polluted air and soil.
Poverty and discrimination can be overturned by collectively owned farms that supply healthy food to help our bodies detoxify.
Community control of neighborhoods leads to more equity and justice.
Благодарности
Thanks to Shantrice Martin, #feedthewest and Black Market KY, Dr. Monica Unseld, PhD, Until Justice Data Partners, Lake Street Truth Collective, St. Catherine University Global Public Health Program, the Minnesota Public Health Association, Acumen Designing for Sustainability and Social Impact classmates Colin Pieske, Jane Sullivan and Bruna Aristizabal.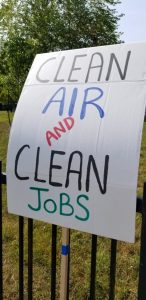 Изображение: https://www.eastphillipsneighborhoodinstitute.org/goals/