Официальная обратная связь диалога для Саммита ООН по продовольственным системам 2021 года
Последнее обновление:
Загрузить PDF
Организатор
Jonathan Stewart (Lead Campaigner Agro Tech Liberia)
Дата/время
Начало
Окончание
Формат
Онлайн
Просьба ознакомиться с приводимыми ниже данными для получения регистрационной информации, если таковая имеется, или обратитесь к руководителю диалога, если желаете принять участие.
Описание
Title: Leveraging the Potential of Youth to Transform Global Food Systems
Brief Summary
The Food System Summit Dialogue is an Independent Dialogue to gauge the aspiration, experience and ideas of youth in agriculture, major actors and young farmers as relate to food system in Liberia. It is a virtual engagement that will create a platform for youth voices to be heard and for them to access collaboration and networking opportunity. This is being organized by Agro Tech Liberia-Youth In Agriculture Incubation Center.
Rationale
In Liberia the engagement of youth in term of policy making for food system is low and this is one of the many reasons why fewer youth are interested in farming or agribusiness. The youth in agriculture receive less support, attention and platform to make their voices heard. Therefore, this dialogue is most needed to bring youth around the table to discuss what they want to see done to improve the food system. This will also motivate many of the unemployed and economically challenged youth to take a look at getting involve in agriculture which will enhance food security at some level.
Objective
The objective of the dialogue is:
Create a platform for youth to speak out in Liberia and global food system issues
Young farmers and youth in agribusiness to share their experience and collaborate
Gauge the views of youth in Liberia on the ways to transform global, regional and national food systems
Expected Outcome
Suggestions and recommendations gathered from participants on ways to transformed global food systems
Experiences of youth will be shared
Collaboration of youth will be enhanced and strengthened.
Target
The dialogue target 100 participants, a panel of 5 persons and 2 speakers. It also will entertain questions and response with participants.
Expected participants
Students
Youth in agriculture
Faculty members
Agripreneurs
Благодарности
Ntiokam Divine (Founder and Managing Director GCSAYN & UNFSS Champion).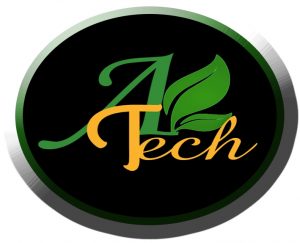 Изображение: Agro Tech Liberia