Организатор
Lynnette M. Neufeld, Global Alliance for Improved Nutrition (GAIN), International Union of Nutritional Sciences (IUNS); Anna Lartey, University of Ghana
Дата/время
Начало
Окончание
Формат
Онлайн
Просьба ознакомиться с приводимыми ниже данными для получения регистрационной информации, если таковая имеется, или обратитесь к руководителю диалога, если желаете принять участие.
Куратор
Lynnette M. Neufeld, GAIN
Описание
Healthy diets are at the heart of the goals of the UN Food Systems Summit.  Yet the global expert community has not coalesced around a common definition of a healthy diet, and comprehensive guidelines to characterize them across contexts are debated.  In this session we will explore challenges and gaps to characterizing and achieving healthy diets.  Presentations will address issues of food classification systems, evidence to identify and balance trade-offs between food production and the environment, the role of indigenous foods, and issues related to food affordability.  As an output of the session, areas of consensus and research priorities will be identified.
This Webinar is organized as a side-event to the Food Systems Summit Science Days.
FURTHER INFORMATION AND REGISTRATION HERE:
https://us02web.zoom.us/webinar/register/WN_QQYrJrayTaW1NOGaMZZQ5A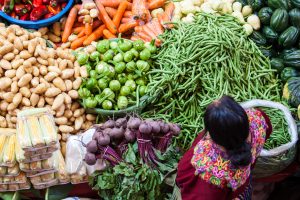 Изображение: © Shutterstock / Tati Nova