Official Dialogue Feedback to the United Nations 2021 Food Systems Summit
Last updated:
Download PDF
Type of Dialogue
Independent
Convened by
Programa Chile Crece Sano perteneciente a Chilealimentos. Moisés Leiva Coordinador de Chile Crece Sano
Language of Dialogue Event
Español
City
Av. Andrés Bello 2777, Las Condes, Región Metropolitana, Chile
Geographical focus
Brazil, Chile, Colombia, Costa Rica, Dominican Republic, Ecuador, Guatemala, Italy, Mexico, Paraguay, Peru, United States of America, Uruguay, Venezuela, Bolivarian Republic of
Format
Online
Please review the details below for registration information if available or contact the Convenor if you would like to attend.
Description
Este Diálogo Independiente se basa en la Vía de Acción N ° 5 Crear resiliencia ante las vulnerabilidades, las conmociones y las tensiones.
La Industria de Alimentos de Chile nunca detuvo la producción y abastecimiento de alimentos a la población durante la Pandemia de COVID-19 a pesar de una mayor demanda de alimentos por la población, a pesar de los colaboradores afectados por la enfermedad así como las dificultades logísticas . Conozca Casos reales de innovaciones tanto para el cuidado de sus colaboradores como para contribuir a la sociedad de las empresas productoras de alimentos que con una mirada resiliente, logran adaptarse a la nueva normalidad impuesta por COVID-19. Conozca el caso de RED de Alimentos de Chile que a pesar de la restricción de movilidad logro distribuir los alimentos para los que los necesitaban.
Inscríbase, sea parte, le esperamos!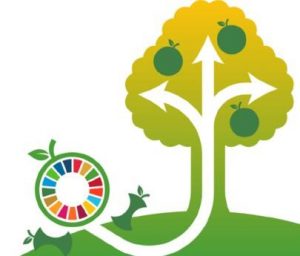 Image credit: Imagen perteneciente a Naciones Unidas.